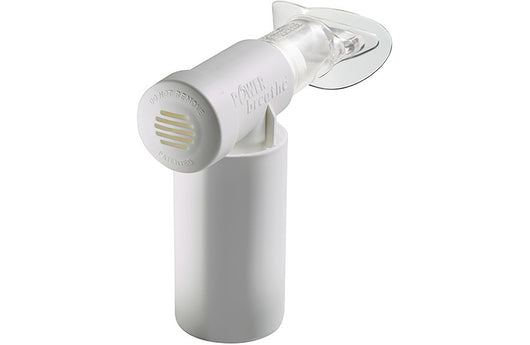 POWERBREATHE MEDIC CLASSIC
Regular price ฿ 1,560 In-Store Purchase Sale
The POWERbreathe Medic Classic is a Respiratory Muscle Training device (RMT) scientifically proven to strengthen the respiratory muscles, reducing breathlessness, improving exercise tolerance and enhancing the quality of life in a wide range of patients.
POWERbreathe Medic Classic Features:
Pressure Threshold training

Mechanically adjustable variable load settings (10 - 90cmH2O)
POWERbreathe Medic Classic offers evidence-based, drug-free treatment for patients with a variety of medical conditions such as COPD, Heart Failure, Asthma, Thoracic Surgery, Ventilator Weaning, Cystic Fibrosis and Neuromuscular Disease.
POWERbreathe Medic Classic is the only Respiratory Muscle Training device available for prescription that has been used in research into the benefits of Respiratory Muscle Training for a variety of medical conditions.
POWERbreathe Medic Classic Respiratory Muscle Training is being prescribed by medical professionals as either a standalone intervention or as part of a rehabilitation programme.
After 20 months of rigorous assessment, the POWERbreathe Medic Classic was made available in the UK for prescription in the National Health Service (NHS) Drug Tariff: PIP 232-1040.